FREE SHIPPING ON ALL DOMESTIC ORDERS $75+
Gorgeous, top quality, one-of-a-kind, brand new furniture and decor is what Adjectives is all about. Whether you're searching for a single statement piece or aiming to completely revamp your space, Adjectives offers an extensive range of diverse styles to suit your needs.
At Adjectives, you'll find an unmatched selection of breathtaking furniture and decor that will leave you speechless. Our top-tier pieces are carefully curated to create an extraordinary living space that reflects your unique style and personality.
We are dedicated to building a vibrant community where personal style flourishes. Our mission is to inspire and empower individuals to embrace their own authentic expression. Explore new horizons of creativity and forge lasting connections as you embark on a journey of self-discovery with us.
Discover the endless possibilities within 100,000+ square feet of unique living spaces across five different destinations in Central Florida. Each visit offers a new and exciting adventure that will surely ignite your creativity and leave you inspired. With ever-changing environments, there's always something fresh to experience and enjoy during your time with us.
All locations are open every day from 10 am-7 pm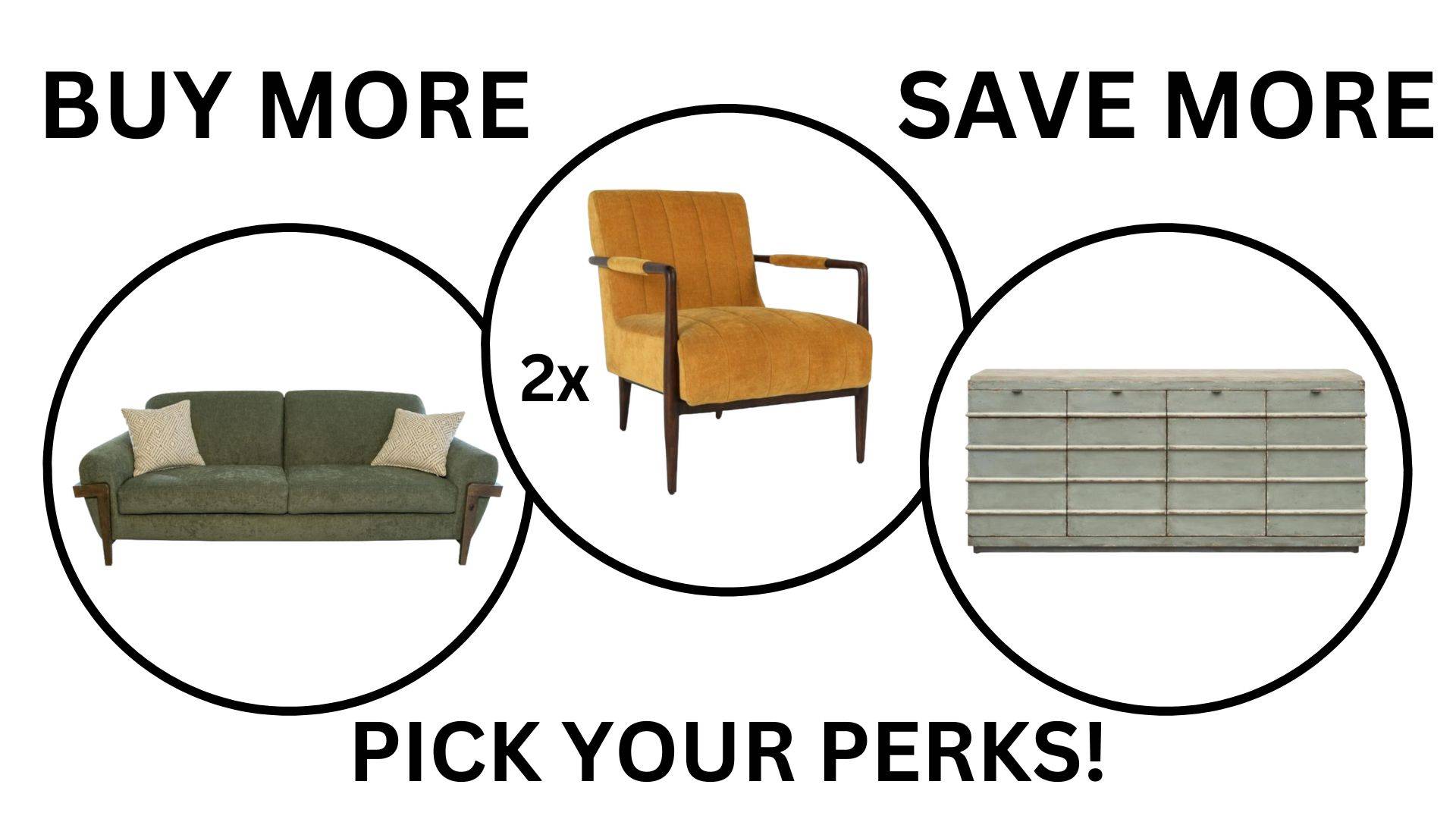 Introducing the all-new Adjectives Perks Program - a game-changer in bringing you the brand new, top quality Adjectives pieces you adore at unbeatable prices!
Looking to make a large or small purchase from either furnishing your home or just a nice gift but don't have the cash? Adjectives is here to help with a quick and easy financing option. Synchrony can help you buy the things you want today, and pay over time with payment options that fit your budget.

When you choose Synchrony at checkout, you'll enjoy:


Added payment flexibility with a quick and simple financing option for
purchases big or small.

Predictable and transparent payments to make budgeting easier.

Streamlined online application process with immediate decision.


Discover the ways Synchrony can help you buy the things you want today, and pay over time with financing options that fit your needs.
Apply at all Adjectives locations & NOW online!
YES, WE PRICE MATCH!
If you find a lower price on one of our new furniture pieces in stock at any legitimate online or physical store, just let us know! Once we confirm the price is genuine, we'll match it. We look at the total delivered and assembled price to ensure we're offering you the same value.
SALE PRICE GUARANTEE
If any furniture item you purchase from us goes on sale or has its price reduced at our store within thiry days of your purchase, just bring in your receipt and we will refund the difference to you on a gift card. This excludes items that go on sale due to damage or wear.
"We believe in fostering long-lasting relationships, built on trust, reliability, and shared love for all things beautiful and inspiring."
SUBSCRIBE TO OUR NEWSLETTER
Recieve our latest releases, offers, guides and more.