NEW VENDOR SPACES $50
PREVIOUS VENDOR SPACES NOW $25
Now Accepting Applications!

2023 Holiday Outdoor Creative Market
November 11th, 2023


Come discover original artists, makers, vintage and handmade furniture and decor, antiques, clothing, jewelry, tasty treats and a whole lot more at the Adjectives Outdoor Creative Market.  
This is a FREE public event & pets are welcome at the Adjectives Altamonte store located at 1200 E. Altamonte Drive in Altamonte Springs on Route 436. Parking is available on & off site. Just look for the HUGE sign that reads, "Furniture and Home Decor, Modern+ Vintage."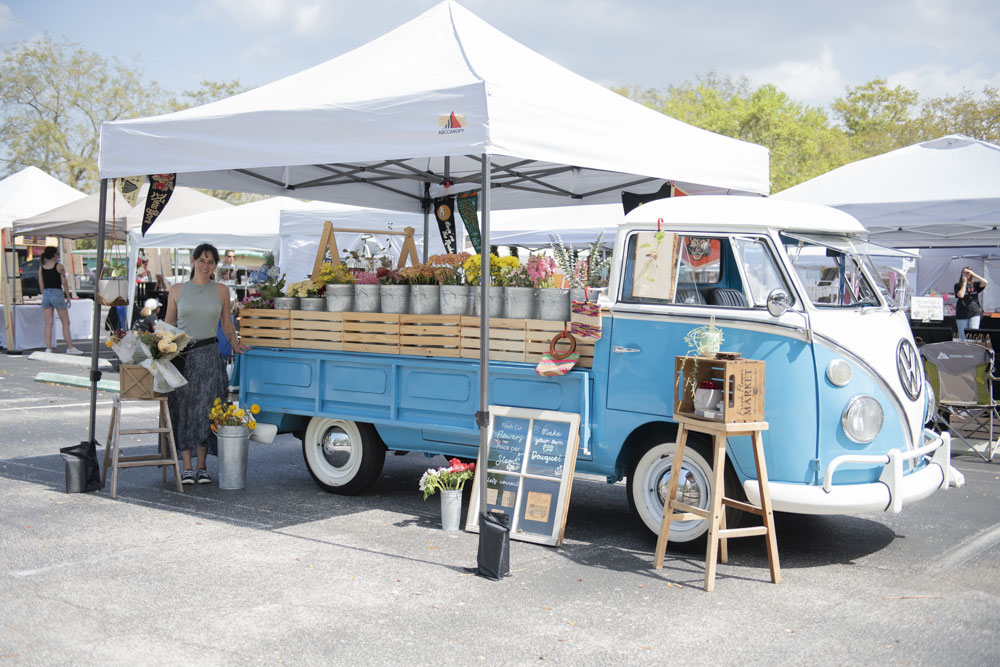 A Market for Artists, Makers, Discovery & More
Twice a year, March & November, immerse yourself in an atmosphere where ideas flourish, boundaries are puched, and the joy of discovery knows no bounds. At every turn, you'll discover something old or new so let your inspiration run wild as you wander through the maze of indoor and outdoor boutiques curated by individual local artisans at this one-day-only event.
This is a day for all to enjoy, so bring your friends, your whole family and even your furry companions, as we are pet-friendly. Join us at one of the most inspiring shoping events, where innovation and creativity flourish in both indoor and outdoor spaces.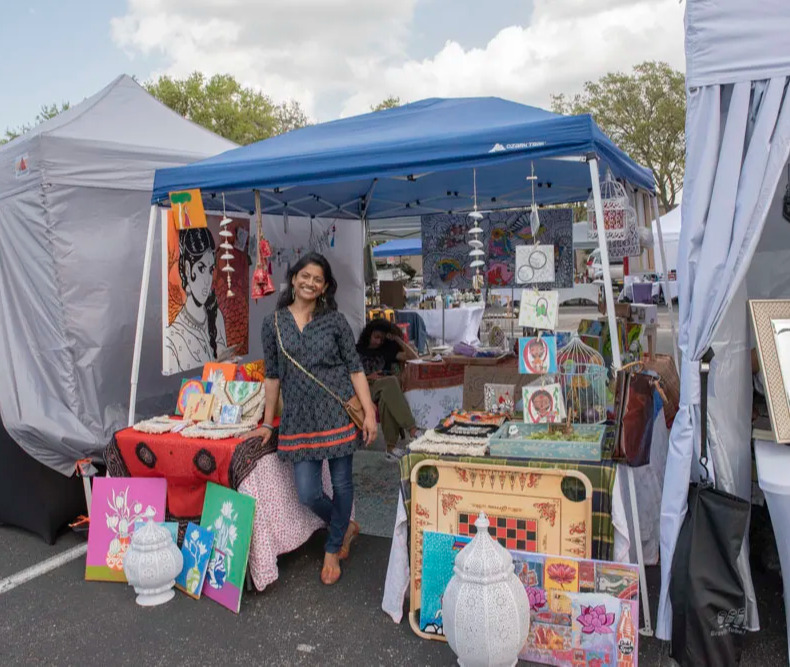 Want To Be A Part Of The Market?

Become An Outdoor Market Vendor
This is a very unique opportunity for you to showcase your talents and your creative passions at a local marketplace!
Our market vendors are carefully selected based on several criteria, with a strong passion for creativity and a love for beautiful vintage, antique, new, and unique things!
Our customers LOVE home decor, furniture, fashion, and gifts. If you're a local artist, collector, or creator whose eclectic style aligns with ours, we farmly invite you to join us at one or both of our Outdoor Markets! All you need to bring is your own creativity, and the desire to share your gifts with others.
Past experience selling at market shows or in vintage and antique spaces is not required but can be very helpful.
If you would like to become a vendor at one of Adjectives' Outdoor Markets, here's what is required:
10′ x 10′ Space is $50.00 per space.

You are required to provide your own tent or canopy for open spaces.

Power is not available.

Specific spaces and special requests are not guaranteed.

Once you are approved to participate in the market, you must pay your fee online within 48 hours or you will need to re-apply.

You must provide bags for purchases made at your booth.
Registered non-profit organizations focused on community benefit are welcome to participate at NO CHARGE for donation-based fundraising.
Please inform us of your non-profit status when filling out the application form below.
Market Vendor Application
Once we have received your submission, we will get in touch with you within about a week or so.
As soon as you're approved, you will receive information on how to pay your market vendor fee online.
This fee must be paid within 48 hours, or you will need to reapply to be a vendor.
Be sure to check your spam folder to make sure you don't miss our response.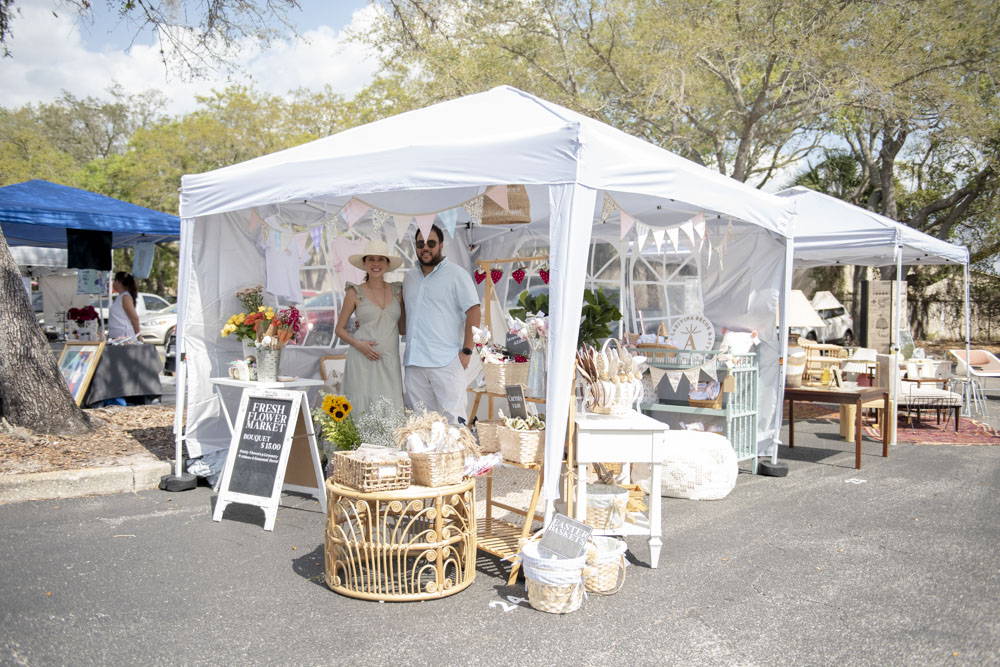 Frequently Asked Questions
Yes, tent should be no larger than 10'x10' and must be weighted down for safety.
Does the tent color matter?
Are there restrictions on displays, how many tables/fixtures etc?
No, your display just needs to be shoppable and fit within the 10'x10′ space allotted. Keep in mind that you will be outdoors and sometimes it can be rainy or windy. Your displays should be able to withstand the elements.
What if I need more space?
Please note in your application that you are interested in purchasing two spaces. If your merchandise warrants a larger space and we have space available, you can purchase two side-by-side 10'×10′ spaces.
Set up begins at 6:00 a.m. and you must be open for business by 8:30 a.m. for "Early Bird" shoppers.
What times am I required to be there? 
You must be set up for the FULL duration of the event from 8:30 a.m. – 4:00 p.m. The store remains open until 7:00 p.m., which will ensure you enough time to pack up.
How many people will be in attendance? 
There is no accurate count, but we do at least five times the amount of business of a normal Saturday.
Do I need to put price tags on my items?
Some vendors price their items and are firm on that price, other vendors price their items but tell everyone that they will take offers. Some vendors don't price anything and just tell people that they will take offers. Please remember that customers do like to haggle and love to feel like they got a great deal. They do not like "pushy" salespeople though, so being friendly and personable will help you make the sale.
The City of Altamonte requires that all sellers are to have a business license for sales to the public. If you do not have a business license, any sales you conduct directly with the public are at your own risk. You may also send customers inside to our registers to pay but please note that if you do so, we will deduct 15% to cover staff time and credit card fees. Checks will be issued within 7 business days following the market.
Connect With Us via Social Media: